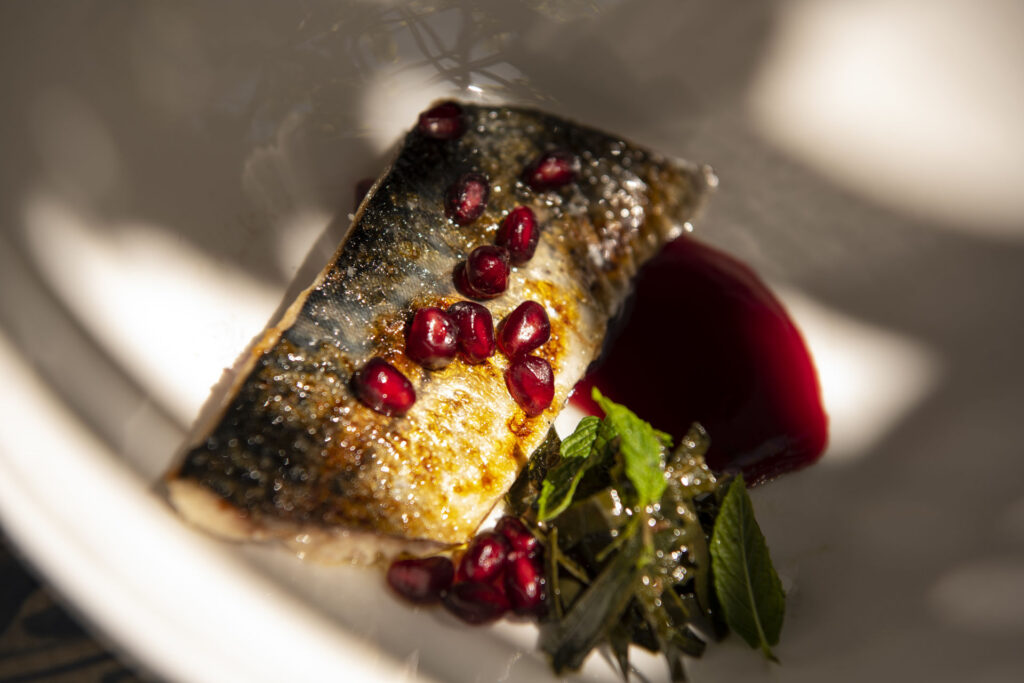 One of the dishes on the from the "Scoperta" menu of the 2022 season. A combination of the Mediterranean. Fresh fruit, sea and the island touch of caper leaves: a game of aromas and emotions. A dish that describes Martina Caruso's cuisine and brings to mind the playful Christmas atmosphere. The freshness the pomegranate gives to the dish has now become an irreplaceable element during the holidays, and eating it for Christmas or New Year's Eve resembles a sincere wish for luck, health and prosperity.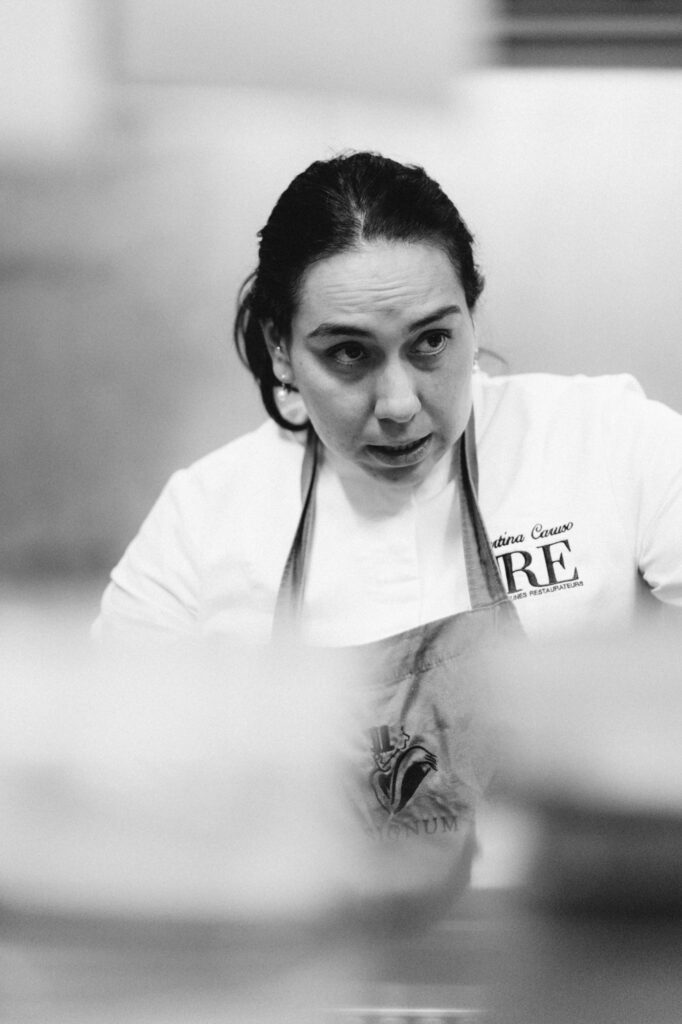 Recipe for 4 people
INGREDIENTS:
2 fillets of mackerel
salt
10 gr extra virgin olive oil
100 gr caper leaves
100 ml H2O
vinegar
POMEGRANATE SAUCE
230 ml pomegranate juice
60 ml red wine
1 teaspoon of cornstarch
2 gr salt
1 teaspoon of sugar
Preparation: Fillet and bone the mackerel. Put in vacuum-sealed bags with oil and salt and steam at 65 degrees Celsius for 3 minutes. For the sauce, put all the ingredients into a saucepan and let reduce while mixing well with a whisk. Finally, desalt the caper leaves with water and cut them into thin strips, then season with oil, garlic, vinegar, and mint.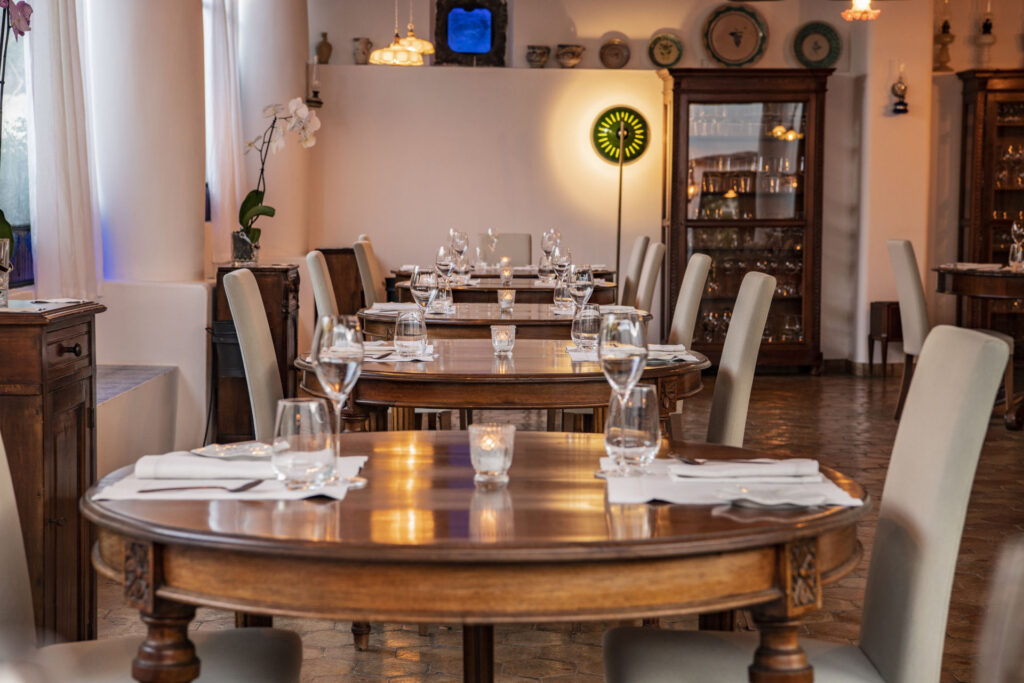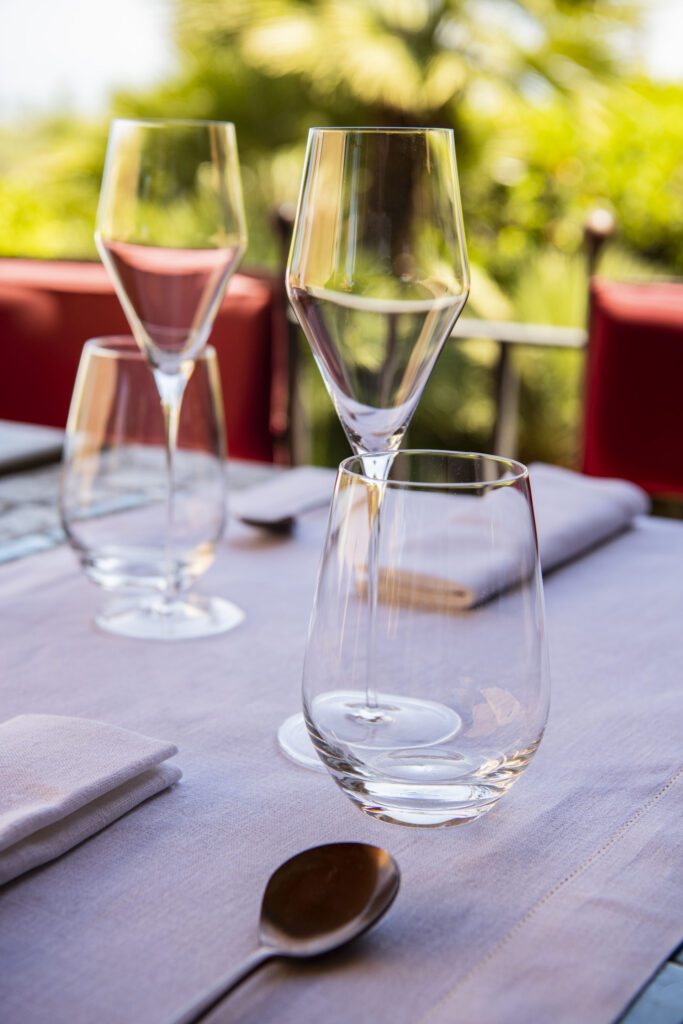 WINE PAIRING
EOLIA BIANCO V 2020 Salina Bianco IGT – Malvasia delle Lipari 100%