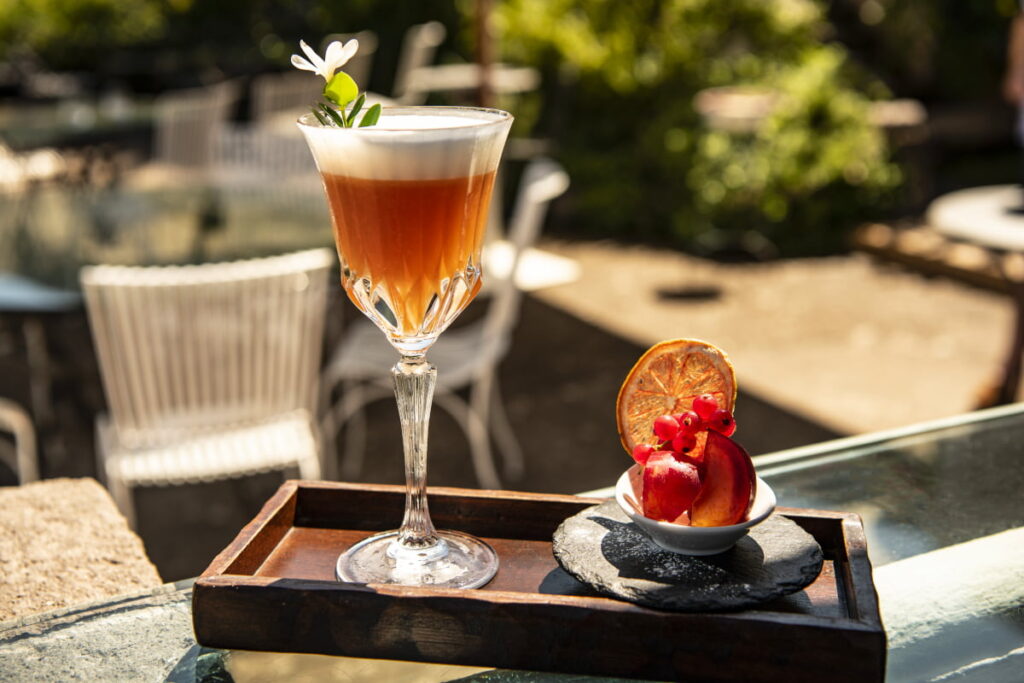 On the occasion of the holidays, Raffaele Caruso choses a cocktail with a Christmas hint.
The Cocktail
A sour drink based on "Aeolian" Sloe Gin, obtained from the infusion of myrtle berries, which on the island of Salina are usually harvested in November: a ritual that already smells of Christmas.
Recipe
INGREDIENTS:
– 6 cl of Sloe Gin (Gin London infused for about a month with Salina myrtle berries)
– 3 cl of lemon juice
– 1,5 cl liquid cane sugar
– bergamot foam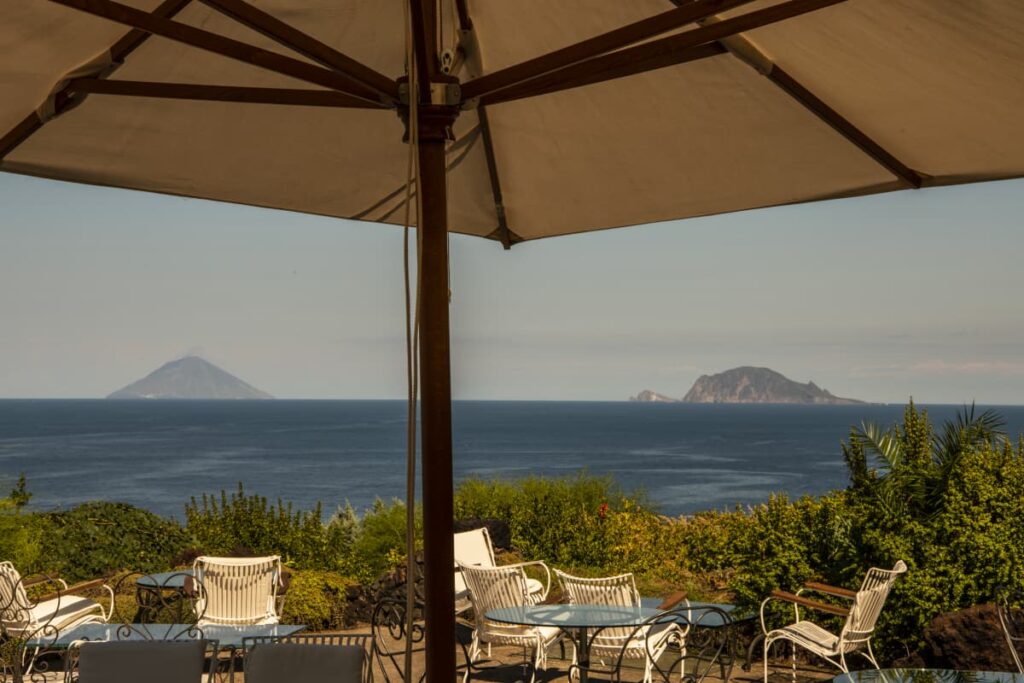 Preparation
First we proceed with the preparation of the bergamot foam, typically obtained from egg white and placed above the cocktail. In this case, the foam is flavored with bergamot, a citrus fruit grown in the Signum garden.
Proceed to its preparation, inserting inside a kitchen siphon:
– albumin
– lemon
– liquid cane sugar
– bergamot rosolio
Once the foam is ready, shake the sloe gin, lemon juice and liquid cane sugar with a shaker.
In a frozen cocktail glass, first insert the bergamot foam and then the shaken ingredients.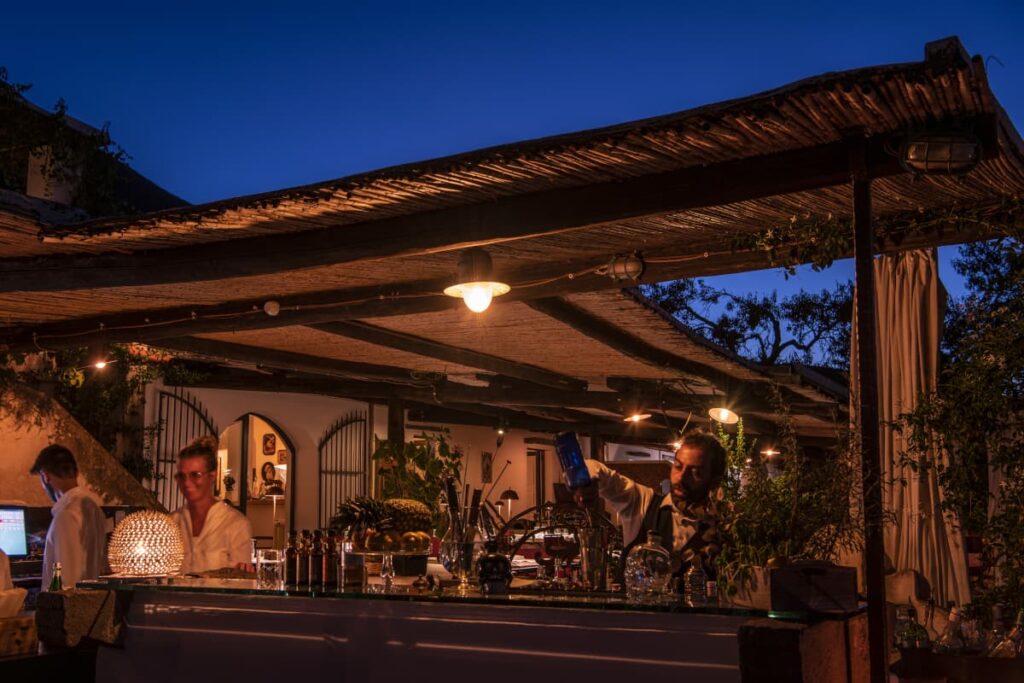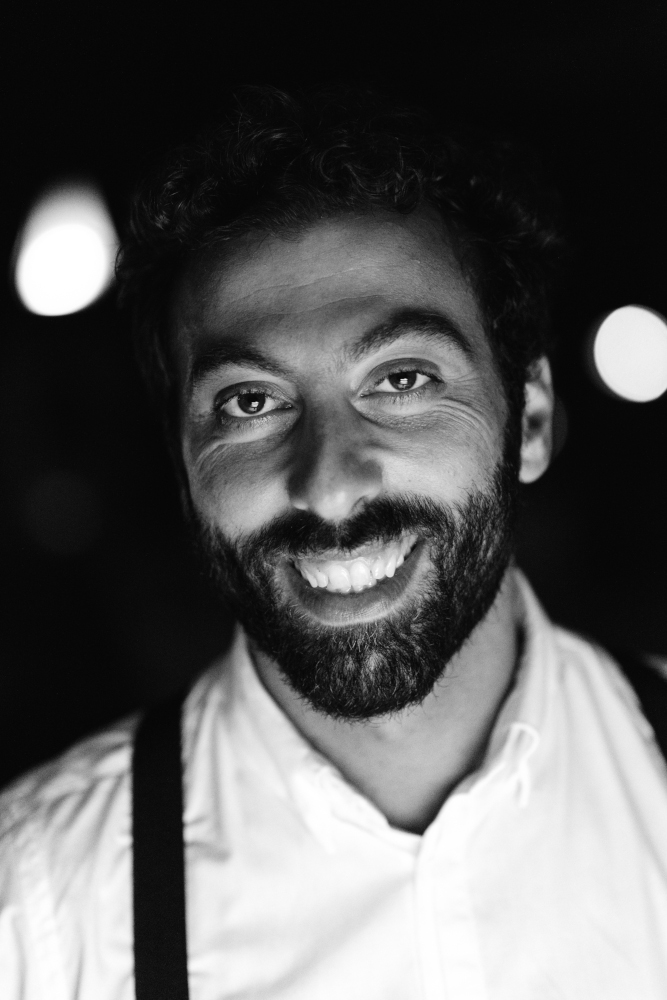 Raffaele Caruso
Raffaele Caruso was born in 1981 in Turin from Sicilian parents, in particular Aeolian father and mother from Nebrodi.
Turin is also the place where he was culturally formed, from school age until the bachelor's degree in Civil and Environmental Engineering at the Politecnico University. However, Salina and Ficarra were his heart places, extraordinary settings for the most beautiful summers spent with his cousins ​​Luca and Martina Caruso and his uncles Clara and Michele, who in 1989 opened the Hotel Signum.
In 2007, at the him back where all began: the Signum Bar. Here, as Bar Manager, he brought his professionalism and creativity at the service of guests, to make their stay even more special.