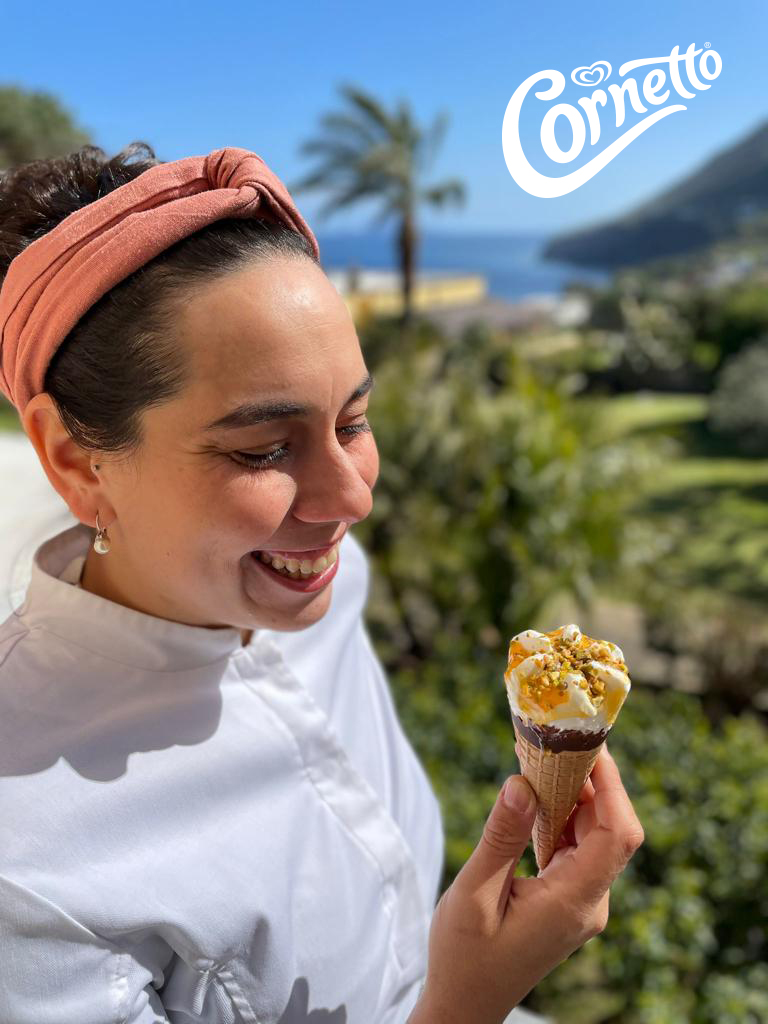 The Algida family presents the new Cornetto inspired by Sicilian cannoli with cinnamon wafer, orange sauce and cream ice cream with ricotta and chopped pistachios..
Martina Caruso signs the new Limited Edition of Cornetto Algida. Grown among the unmistakable scents of the Aeolian archipelago, the talent of the young chef draws inspiration from the Sicilian territory.
Her passion is at the centre of this project, giving life to a unique product, the Cornetto Caruso, in which recognize the sensory reminiscences of the Aeolian Islands, inserted with elegance and refinement, but also with an incredible modernity.
The Cornetto inspired by the Sicilian cannoli is a true ode to Italianness, expressed in a journey through flavours: the crunchiness of the chopped pistachios meets the freshness of the delicate orange sauce dips in a creamy cream ice cream enriched by the flavour of Italian ricotta; all enclosed in a surprising cinnamon waffle. Tasting it is like finding yourself as if by magic in Sicily, touched by a summer breeze that warms the face and the smell of the sea that tickles the soul.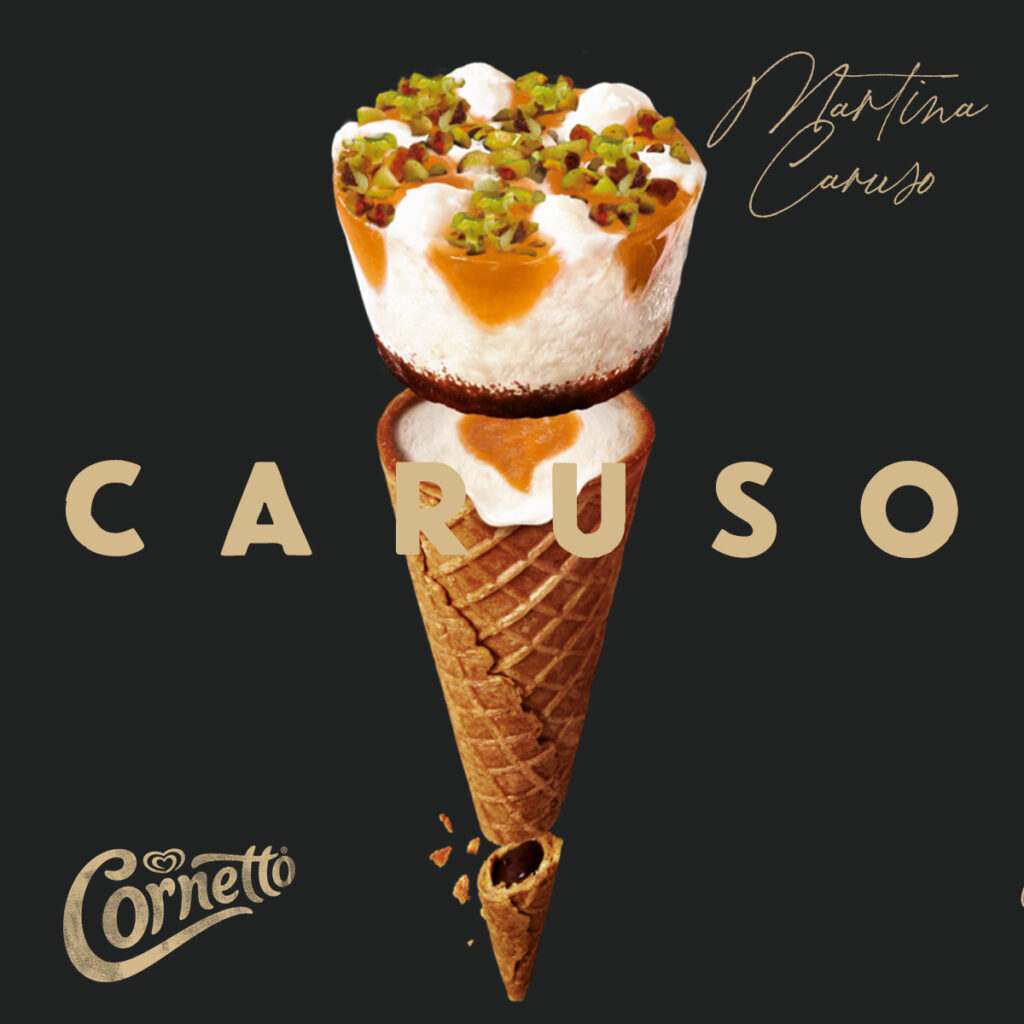 This Limited Edition represents the exaltation of Italian taste and of Martina Caruso's professional career. A challenge, as declared by the chef, which represented the unexpected and wonderful meeting of two souls of her youth: on one hand the Cornetto Algida, an inevitable companion of hot summer days, and on the other hand, the flavours and aromas of Sicily that strongly characterized her work as a chef until today.
The meeting between Martina and the icon of Italian ice cream par excellence is part of Algida's "starred" project. Now in its third edition, the initiative was born from Cornetto's desire to seek out young talents who can express themselves by bringing their creativity to all lovers of the famous "casual" ice cream.